Production time 7 weeks!

Specifications: 4 meters wide, 80% wool/20% nylon



Choose from our spectacular color palettes offering pre-selected combinations, specifically chosen for their ease of use and international appeal: ExpressWeave Naturals, ExpressWeave Kidderminster, ExpressWeave Metropolitan.

Important Note: all color selections must remain within the pre-selected colors of that palette.







expressly unique: custom axminster carpet - Reduced quantities, any specification, any design from our extensive ExpressWeave Carpet Inspirations

expressly on time: designed, produced, and delivered at a moment's notice

expressly well-priced: competitive advantage over standard custom offerings



A flexible program with the designer in mind, Express

Weave offers distinct color palettes to choose from, ranging from Natural to Traditional to Modern - each collection has 16 pre-selected colors that can be used in any design from our ExpressWeave design portfolio.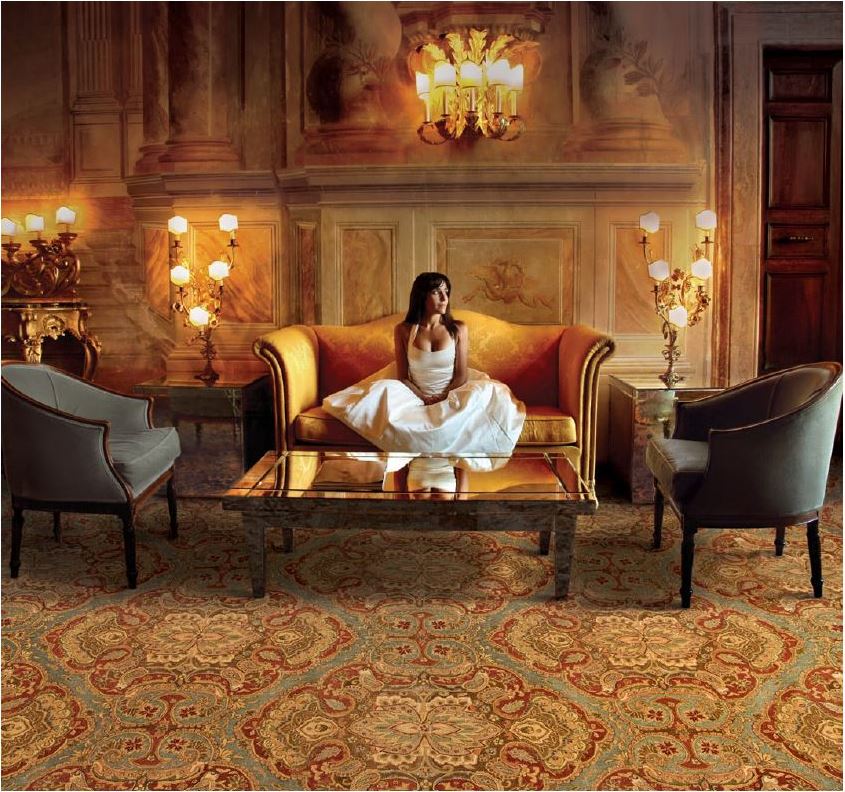 ExpressWeave offers inspirational designs from our design gallery for instant use. Alternatively, our Style Studio designers can make slight modifications to accommodate your unique design scheme.

OW Hospitality offers a wide variety of specifications, giving the client the opportunity to tailor-make the carpet to suit the end use. However, the suggestions below are a simple guide which we believe makes the selection easier.
AX1072P - Ballroom, Restaurant, Public Areas

• Total pile weight 1359 grms/m2 (40.25 oz/yd2)
• Pile height above backing 6.8 mm (.27")
• Rows 39.37 per dm (10 per inch)


AX972P - Corridors and Meeting Rooms

• Total pile weight 1223 grms/m2 (36.24oz/yd2)
• Pile height above backing 6.8mm (.27")
• Rows 35.43 per dm (9 per inch)


AX772P - Suites, Bedrooms and Cabins

• Total pile weight 952 grms/m2 (28.02oz/yd2)
• Pile height above backing 6.8mm (.27")
• Rows 27.56 per dm (7 per inch)
We are happy to discuss your requirements for each individual project and help guide you through to the final decision. Please
contact us
for assistance.